STIs in Spain. World Health Organization and Generalitat de Catalunya
According to the Instituto Nacional de Estadística and the International Planned Parenthood Federation, the rates of sexually transmitted infections (STIs) locally have been on a sharp increase over the past four years. Unplanned pregnancies in Spain are among the highest in the European Union. At the core of these figures is a lack of basic sex education and willingness to discuss sex openly.
13% of 15-24-year-olds in Spain have had an STI

65% of Spanish 14-18-year-olds report that social media, peers and the internet are their sources for sex education.

17% of males 14-18 cited porn as a "reliable" source for sex education.
Sex Info Survey. Instituto Nacional de Estadística.
These are just a few of the eye-popping revelations from a study by Liga Española de la Educación, revealing that basic sex education remains a topic of social and institutional taboo in Spain.
Let's be clear: There is no legal requirement or national curriculum for sex education in Spain. Most of the schools who integrate sex education typically do it through workshops run by third-party groups. There are no certifications nor evaluation criteria for the instructors of these workshops, nor for the subject matter and sources that are used. These factors create huge gaps in what should be a basic understanding of human biology, sexuality, and disease prevention. Further, this phenomenon allows schools and individual workshop organizers to insert their biases on abortion, birth-control, consent and human sexuality.
51.7% answered contraceptive methods and 22.3% answered reproduction… And one Barcelona-based startup is working to answer the call by promoting discussions about sex and sexuality.
×
International Planned Parenthood Federation
Eslapolla.com is a subscription-based condom service with a catalog of related products to keep your sex life fun and interesting. Their website also serves as a forum for opening conversation and a fun way to promote sex education to help reverse the increases STI and lower unplanned pregnancies. The name comes from "es la polla," a Spanish idiom that translates to "awesome" as well as a crude reference for "penis."
Founder Don Hatch launched the site as part of an Executive MBA project while at studying at ESADE. Zineb Layachi and Alessandro Planamente were drawn to the project's social mission and joined as co-founders.
To create the level of impact they want to achieve, they are actively reaching out to individuals, companies and institutions that are willing to collaborate, partner or join and further the cause. (Consider this as their open invitation to contact them if you want to get involved.)
Eslapolla.com's subscription-based condom business sends ultra-premium quality condoms in a standard envelope via Correos to customer's mailboxes. They have a risk-free trial and there are no contracts. The service is convenient, flexible and discrete and is a better value than buying condoms the pharmacy or grocery store. (The concept is similar to the U.S. company Dollar Shave Club, but for condoms instead of for razors.)
Metropolitan readers get 50% their first month with promo code: METROPOLITAN
To open conversations, ¡eslapolla! is releasing a series of short Instagram and Facebook videos showing responses to questions about sex and sexuality. Their full-length video can be viewed on their website eslapolla.com. They are also working to create a fun and interactive quiz on their website, links to community resources, and they hope to connect with NGOs or public agencies to create a portal for people to ask questions.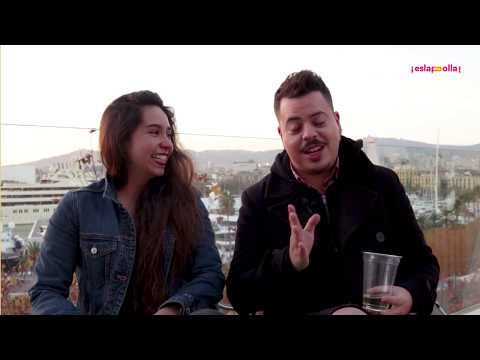 Sextalks from Eslapolla
Sex remains a taboo subject, despite the fact that each one of us is the product of sexual intercourse. LGBTQ groups have made great headway in LGBTQ rights, yet bullying and discrimination still exist primarily due to a lack of understanding. The #MeToo movement and #NoMeansNo campaign have shed light on the topic of consent, which should be an obvious and universal concept, but it is not yet a social norm.
The rapidly increasing rates of STIs are a true health crisis but it something that is not present in the media or other public forums and it is definitely not in being discussed in Spanish schools. Eslapolla.com's goal of open dialogue and fun but relevant education is to raise awareness and to get people talking about the things that have a huge impact on their lives.
Despite wanting open conversations, the founders of eslapolla.com are deeply aware that discussions about sex and sexuality in a public forum do need some boundaries for age appropriateness and to respect the whole of the community.
If you interested in donating, collaborating, or helping their cause please contact Don Hatch at Don@eslapolla.com